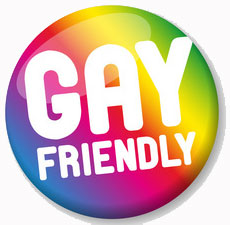 Santorini Gay Bars & Beaches
Bars
 Crystal Cocktail Bar

Crystal Cocktail Bar, one of the most popular in the area belongs to the same company with Loucas Hotel.
Open from 10:00 pm until 01:00 am, offers a long list of cocktails. Ideal place to enjoy your morning coffee with a nice view.
Its balcony offers volcano view, an ideal place to watch the sunset while you are enjoying your cocktail.
Crystal Bar is built on two floors, can host private parties on the second floor, like bachelor parties

Chilli
      Beach Bar Perivolos Santorini
Wet Stories

The hottest beach bar of Perivolos beach in Santorini. Cosmopolitan and popular, has developed  into a gathering place for celebrities.  Every summer,  it welcomes the hottest Greek bands as well as the greatest DJs of house music. The experienced bartenders of Wet Stories are creating some of the unsurpassed cocktails of the island.
  Vegeterian Bar & Restaurant. Perissa Beach Santorini.
Beaches
If you are looking for a Gay Beach in Santorini, try Vlychada after 5pm
Santorini doesn't have any organised gay beaches. However, Vlychada beach becomes the gay hotspot of the island especially in the evenings. As it is not a pure gay beach, we recommend to be careful so as to spot the gay men that are enjoying the beach.
Visit Red Beach; the most popular and beautiful beach in Santorini. 
Red beach, located near Akrotiri, is definitely one of the most beautiful beaches in Santorini and the reason for its popularity is its colour. You can access it pretty easily even though many visit it just to admire it. As you proceed down to the beach, you will be surprised by the different colourings of the cliffs. Due to the unique rocks, snorkelling is a must do on that beach!
2080total visits,1visits today