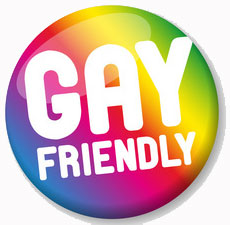 Gays Bars in Athens
Sodade 2
Triptolemou 10, Athens
The legendary club that has shaken the foundations of the greek clubland for the past 13 years. With two stages (mainstream – dance) it offers the ultimate experience in one place! The mainstream stage is open everyday and the dance stage is open every Friday and Saturday. Don't forget, Mondays are always Greek music nights @ Sodade2.
Fri,Sat 23:00 – 06:00; Sun 23:00 – 04:00
Fou
Keleou 8, Athens
Fou is a very popular venue with the bear and leather crowd.
Thur – Sun:23:30–07:00
S-cape
Iakchου 32, Gazi , Athens
Regular themed nights, special events, DJ's, drag shows and go-go dancers.
Mon – Sun:23:30–05:00
The Apartament Club
Kolonou 76 , Athens
New multi-space concept…sowing the seeds of good house music in Athens
Thurs – Sun:23:30–06:00
Moe
Keleou 1-5 , Athens
The best gay after bar in Athens
Tue – Sun:01:00-morning
BIG
Falesias 12 , Athens
Big is the first Greek gay bar since 2004 which aspires to coil the greek bear scene! Friendly environment, cheap drinks, good music and… lot of fur!
Tues – Sun:22:00–04:00
Rooster
Plateia Agias Eirinis 4 , Athens
All-Day Cafe Bar Restaurant
Mon – Sun:09:00–03:00
Koukles Club
Zan Moreas 32, Athens
The ultimate drag show in Athens!
24:00 – 04:00
Magaze
Aiolou 33, Athens
Gay bar on Aiolou pedestrian street in Athens.
Mon – Sun:07:00–04:00
Enodia Café Bar
Keleou 1, Athens
Gay cafe – bar.
Tues – Sun:22:00–18:00
957total visits,1visits today